How To Become A Successful Freelancer: A 5-Step Guide
How To Become A Successful Freelancer: A 5-Step Guide
So you're reading this because you want to become a freelancer. You've thought about what you want to freelance in, you've got a couple of useful email addresses and you've even bought yourself some sweatpants that will look great with your slippers.
I hate to break it to you, but working freelance means working. And I mean really working. Unlike your 9-5 cubicle, there is nothing cushy about freelancing, nothing stable about it until YOU have made it that way.
But there are some simple secrets to becoming a successful freelancer which I am going to share with you in this blog post. Here they are in brief—feel free to select one to jump straight to it, or read on for the full story.
Let's be clear here, because what I did—what made me successful—was done BEFORE I went freelance, not after. Granted, my path to the flexible profession was abnormal. Having decided in college that "normal jobs" weren't my thing, I used time in between studying and a karaoke bar job to set myself up. But when you read how I made the transition, you'll realise that if you have any experience in your field at all, you've got it easier than I did. Just always remember that becoming a successful freelancer doesn't begin the day you quit your job, but the day you decide it's the lifestyle for you.
Rochefel Rivera
If one wants to know how to start as a freelancer or wanted to become a VA, I always suggest deciding on three things. Determine the service you want to offer, one that you're exceptional. Next is to determine the right price. It may not be as easy as you think but finding out your financial goal will help with your pricing and last is to decide what market you want to market out there.
Mindset is what sets a VApreneur (VA entrepreneur) from an employee VA that's why I always suggest that we make up what we want first before we offer any service. If we're sure of what we want to achieve and provide to clients, there's a better chance of us getting more projects at a better rate.
Being a VA is not easy. We may be at home, but the distraction is everywhere. If we're not able to set a proper price for our services, we'll get burned out and eventually quit. It's better to start it properly to avoid future frustrations. How much you want to earn? From there, create pricing strategies based on the services you want to offer and stand by it. Don't look back and keep looking for clients willing to pay your rate.
They create a focused environment
A focused work environment looks different for everyone. Some freelancers work best in a coworking space or coffee shop, with a fair amount of "distraction" around them. Others need a solo space where they can really tune the whole world out. Some listen to music while they work or have other background noise, while some need total silence.
The key is to eliminate things that actually distract you from working. That could be turning off notifications on your devices while you're working. It could mean having an office where you can close the door so no one disturbs you. Or it could mean putting on particular music to really get you into work mode. Whatever it is, creating the kind of environment where they can focus is key to the success of the best freelancers.
They surround themselves with like-minded people
Like attracts like. There are plenty of freelance designers out there who are just in it for the money, who don't really care about leveling-up their skills as long as they keep getting paid. Those are not the designers you want to hang out with or work with if you want to find true success.
Instead, seek out the designers who are better than you are, who are constantly learning new things or developing new skills, and who want to be the best designers they can possibly be. Those are the people to build professional relationships with.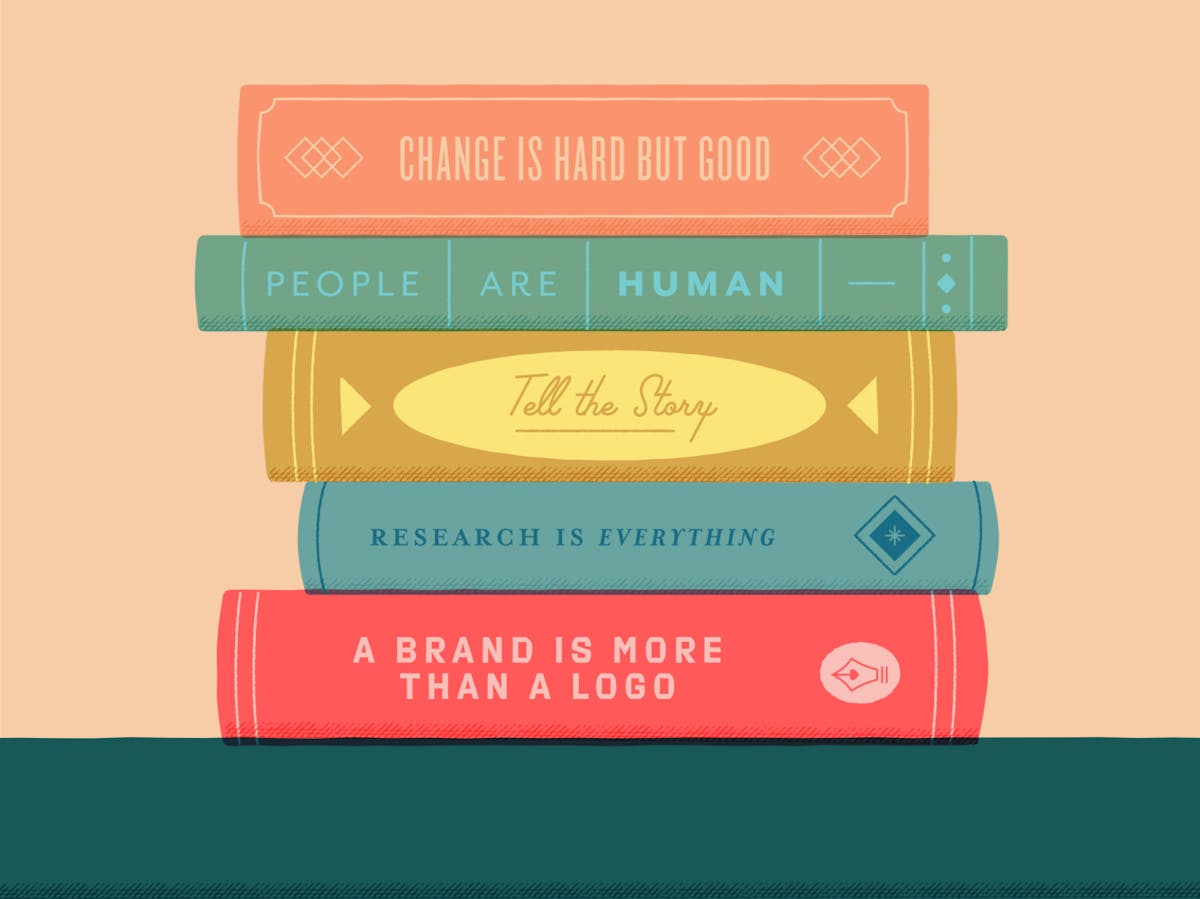 How to Start Freelancing – Tips for Launching a Successful Freelance Career
It takes more than a stable internet connection to make a living as a freelancer. In order to make the big bucks, you've got to put in your time and know your stuff when it comes to selling your services.
In fact, there are quite a few things that most freelancers don't even do that could save them a bunch of money. This article covers some of the most efficient ways for you to get started as a freelancer, and how you can hit the ground running right from the beginning.
How to Find Freelance Clients
Many new freelancers underestimate how important marketing is to getting hired as a freelancer. To some degree, you can make yourself look more professional and respectable by taking the time to show potential clients how you do business.
It's not just about drawing up a few mockups, sending them to a client, and waiting for the cash to roll in. Craft, creativity, and promotion are all equally important when it comes to being a successful freelancer.
Network with other people in your industry
Instead, engage with people in your industry and come up with ways you can help each other out. Maybe your colleague from your first job needs some voiceover work done on their podcast. Recommend yourself for the job. And if they say no, offer to record it for free as a special gift for helping you out.
Even if you don't know people in your industry in your city, search for them on LinkedIn and start getting in touch with people in that network—even if it isn't local. Ask them if they know anyone looking for a freelancer or if they have any advice for finding clients. You might even make some new friends!
If they know of any opportunities, or if they have advice for finding clients in your field, you can bet they'll pass it on to you, and likely with enthusiasm. And who knows—they might even hire you on the spot for a project once they know that you are freelancing.
Cold calling best practices
I know, many people will say that the number of organizations that actually do it are few and far between. But what they fail to recognize is that this is where the opportunities are hidden – the ones not being addressed by your competition.
All you need is someone to practice with. Then ask them to give you mean criticism, without any tact or sugarcoating, for something you're seeking from them. It can be a critique on a product idea, a pitch, your blog post, your haircut — whatever.
Initially, you can think of a cold call like a job interview, making it easier to stay on track with the prospect and avoid going off on a tangent about your business. By prospect, I mean anyone you communicate with who has not requested information from you or your organization.
Writing effective cold emails
Cold emailing is exactly what it sounds like—contacting people you don't know without any introduction. You're putting yourself out there by putting your reputation on the line. Cold emailing gives you the ability to connect with anyone, but it can also put you in uncomfortable situations where your messages are not welcome.
Build a connection before selling to your prospect.
Do your research.
When it comes to your prospect, you should know as much as possible about them. If you understand who they are and what their interests are, you can strike up a conversation that will give off the impression that you know all there is to know about them. Just don't go overboard.
Introduce yourself as the solution to their problem.
You can also try creating a list of their pains and the ways you can solve them if they choose your product or service. Make sure that your product or service is something that will genuinely benefit the customer and that the customer needs.
Collaborate with other agencies or freelancers
As you begin working on your own, you'll go through growing pains. No one can deny that. But moving towards becoming a freelancer allows you the chance to have control over your time, your projects, and your future.
If you miss working in a team, you can always collaborate with other freelancers or agencies. You need to create a network of freelancers with different skills. While you have your favorite writers, designers, or social media marketers, think about new people who might provide great value for your business and vice versa.
These ties can help you in furthering your career and in doing your work in the most efficient and productive manner possible. But in order for you to collaborate successfully with other freelancers and agencies, you should take into consideration the following tips:
Learn as much as you can about them.
Working with a collaborator is a great way to get a project done to a high standard, but it's important that you choose the right person. Asking someone to work with you can be a little daunting, especially if you don't know them personally at all, so it's best to have some information about them beforehand.
Use the same collaboration tools.
The technology that we use every day can bridge that distance and make it easier for you to communicate and form the bonds that will define the way you work together. Make sure that you both work with the same tools to maximize efficiency.
Always ask for feedback.
Whether you're collaborating with an agency or other freelancers, it's important to continuously give and receive feedback. This should never be seen as criticism or a personal attack. It's simply feedback on how you worked on the project. The person you worked with may even have ideas on how they would work differently in the future too.
Resources:
https://careerfoundry.com/en/blog/career-change/successful-freelancer/
https://thriveglobal.com/stories/26-successful-freelancers-and-influencers-share-tips-on-how-to-start-as-a-freelancer/
https://dribbble.com/resources/freelance-success-stories
https://www.freecodecamp.org/news/how-to-start-freelancing/